Chairman Of the board, Mr. Liu Qingzi and his staff attended "2021CNCIC Global Special Fertilizer Conference"
Date of issue: 2021-07-23 Number of Views: 95
On July 15th, the "2021CNCIC Global Special Fertilizer Conference", which was hosted by China Chemical Information Center, yara China and United Huinong, and co-organized by Furuisnow Technology, Beijing Guonong Bochuang and Jinyuantang, was grandly opened in Guilin International Convention and Exhibition Center of Guangxi Province. The conference aims to pass this high-end platform in the industry. To continuously promote the healthy and rational development of excellent, efficient, ecological and environmental protection special fertilizer industry, to build a good bridge of information communication, technology exchange and product trading among scientific research, production, circulation and application units. "Furui Snow science and Technology" as the domestic fertilizer additives field standard enterprises were invited to participate in the conference.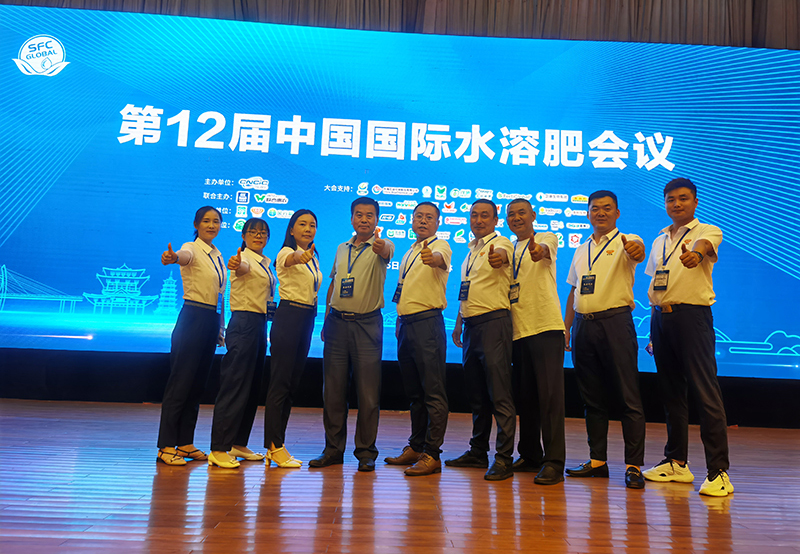 In the exhibition, in front of our company's product promotion booth, for our company's main fertilizer anti-caking agent products which enjoy market reputation, an endless stream of industry units came to consult and conduct business negotiations. Our company staff for the product situation has been a detailed explanation, the scene atmosphere is warm, has obtained a good response. Furuixue technology with excellent product quality, good market reputation, once again in the domestic high-end industry conference on the display of enterprise style.