Huang Qi, deputy Director of the Standing Committee of fuyang Municipal People's Congress Come to visit our company for research
Date of issue: 2021-09-17 Number of Views: 69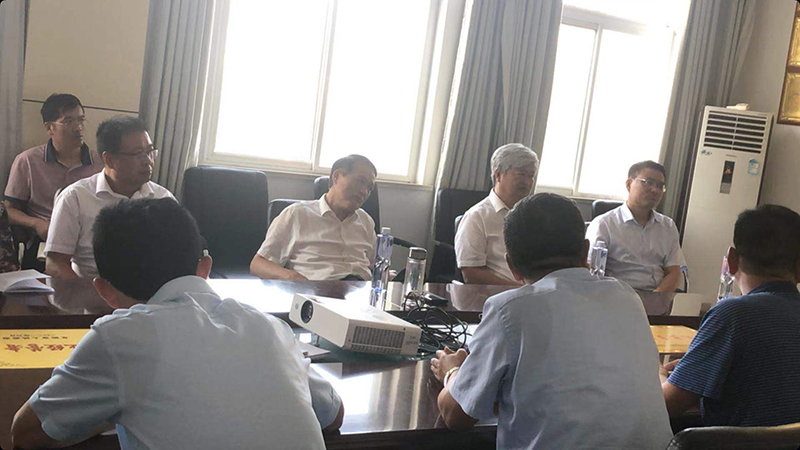 On the afternoon of September 14, 2021, Huang Qi, deputy director of the Standing Committee of fuyang Municipal People's Congress, Liu Ming, standing Committee member of Yingshang County Party Committee and Executive Deputy County Magistrate, Ma Lei, director of the Land And Land Bureau, Jiang Shigui, secretary of the Working Committee of the Park Management Committee, came to visit our company for research, accompanied by Company chairman Liu Xinmin and company executives.
In the survey, Huang Qi, director of the company, inquired in detail about the company's operating conditions and specific problems facing and urgent need to be solved by governments at all levels. Chairman Liu Innocent all carried on the detailed report one by one. Huang director, said the rich snow as a domestic famous enterprises, over the years made a prominent contribution to the development of local economy, while encouraging the rich snow make persistent efforts, continue to maintain the momentum of development, strive to "little giant" enterprises to make "giant", is also special instructions government departments to actively coordinate, can save a lot of problems for the enterprise.
Ms. Liu Said that since the establishment of Furuixue in Yingshang Economic Development Zone, local governments at all levels have given sufficient care and support to furuixue. In the follow-up development, furuixue will live up to expectations and strive to make greater contributions to the development of local economy.
General Management Office
September 15, 2021